Varlamos Giorgos
(1922 – 2013)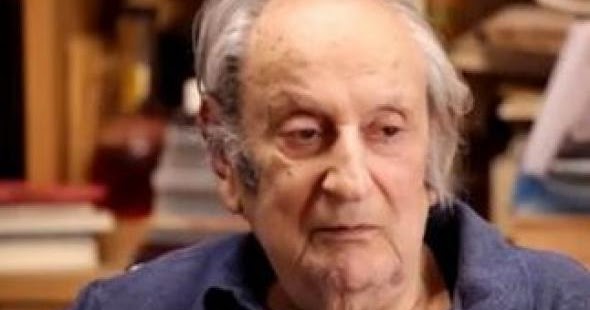 He was born in 1922 on Paros. He studied painting at the Athens School of Fine Arts under K. Parthenis and U. Argyros and printmaking under Y. Kefallinos, with whom he cooperated for many years after his graduation. He continued his studies at the Ecole des Beaux Arts (at the printmaking studio of Robert Cami, 1951- 1952) and at the College Technique Estienne (1958-1961) under René Cottet. His first solo exhibition was held in Athens (Kouros gallery, 1958).
Both his painting and printmaking oeuvre developed simultaneously and complemented each other. The artist treated the two arts equally, studying their technical and plastic potential in depth. However, his relationship with printmaking, an art that is addressed primarily to a wider public, is also interlocked to his philosophy regarding the educative and social role of art. He is one of the few Greek printmakers who practiced all areas of printmaking and engaged largely in book and graphic art. During his cooperation with Y. Kefallinos, he participated in the making of the important album Deka Lefkai Likythoi (Ten White Urns) (1956) and has since edited and illustrated more than 200 books.
His stylistic choices were initially based on the assimilation of elements from the aesthetics of the '30s and on the achievement of a high level of mastery in conveying visual reality. Over time, he developed his individual artistic style of clear lines and clean-cut compositions, features that highlight the more timeless dimension of beauty in nature and human beings.
From his book illustrations, the three-volume French translation of the Sophoclean tragedies with 50 watercolours (Union Latine d'Editions, Paris – 1973) and some very popular albums like Meteora or The Wild Flowers stand out the most. Haraktiki / (Printmaking) (2010), his latest book, which was dedicated to his teacher Y. Kefallinos, is a comprehensive album on the principles of printmaking and artistic printing and their social role.
He presented his oeuvre in solo and group exhibitions in Greece and abroad. He participated in the Biennales of Sao Paulo (1958) and Alexandria (1963), as well as other international shows (Moscow, Belgrade, Leipzig, Paris, Lugano, etc.). He received awards and distinctions in Greece and abroad, and in 1995 he was awarded by the Athens Academy for his overall contribution to art.
He died in Athens in 2013.