Rokos Kyriakos
He was born in Ioannina in 1945. At first he studied drawing at P. Sarafianos' studio. He studied sculpture and plaster casting at the Athens School of Fine Arts of Athens, under Y. Pappas and N. Kerlis (1965-1969) on a Greek state scholarship (IKY). He continued his studies on an Athens Academy fund at the École des Beaux Arts in Paris (1972-1976), in Cesar's studio, and also under K. Koulentianos. His first solo exhibition was presented in Athens in 1972 (Nees Morfes gallery).
One of the most characteristic morphoplastic features of his sculpture is the close, almost physical relationship between form and material (stone, wood, metal). Forms emerge from the interior of the material, usually with direct carving, as if coming into being through its mass. The immediacy of this process alludes sometimes to a kind of automation, enhanced by fragmentation and a 'beyond logic' approach in organizing forms. The freedom of expression at the limits of surrealism is in line with his technical excellence, but also with an emphasis on the conceptual/ideological content of the works.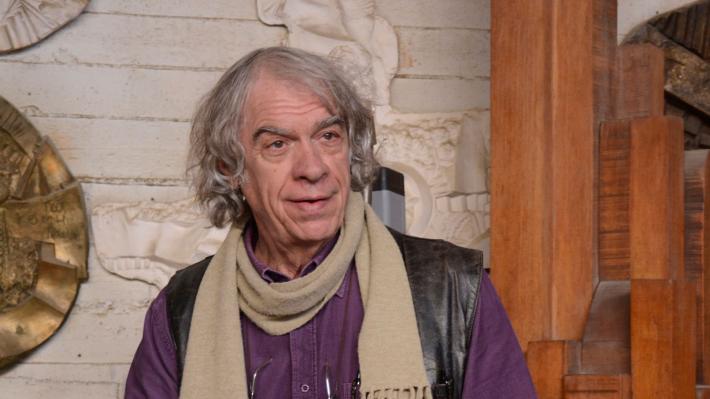 He has taught drawing at the Vakalo Art & Design College (1981-1983) and is emeritus professor and head of the Department of Antiquities and Artworks Conservation at the TEI of Athens, where he established the 1st Plastic Studio (1983). He is a founding member of the Art and Philosophy Group. He has cooperated many times with the Karolos Kuhn Theatre (Theatro Technis), designing masks, and with the National Theatre of Greece and the Municipal and Regional Theatre of Ioannina as stage designer. He has also created medals, plaques, and logos for various institutions and organizations. His artworks are situated at public spaces in many cities of Greece and other countries. His writings have been published in newspapers and magazines.
He has often been awarded by many organizations and art events: Onassis Cultural Centre first sculpture prize (1981), Chamber of Fine Arts of Greece (EETE) first sculptural prize (National Garden of Athens, 1984) , Monument award NTUA (1988), First prize for Georgios Papanikolaou's bust (2004) , 'Vangjush Mio' award (Korca – Albania, 2007), among others.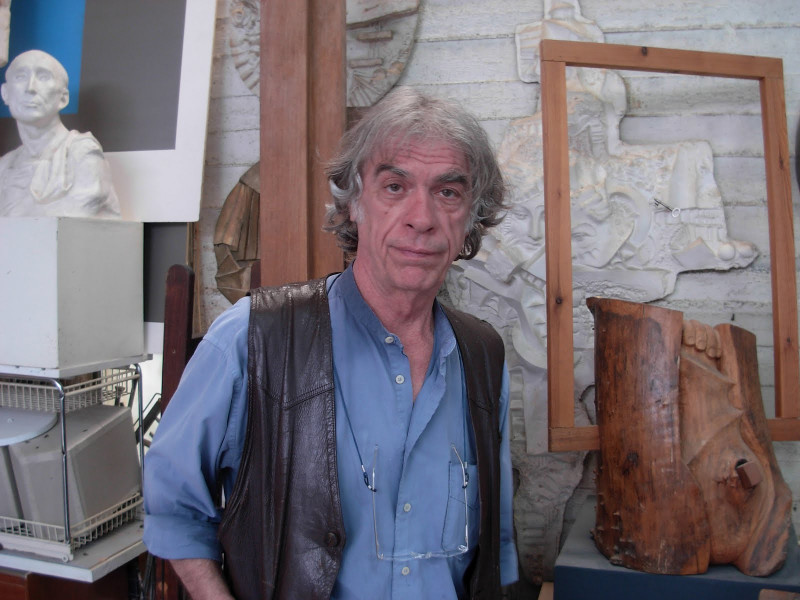 He has presented his work in over thirty solo exhibitions in various cities of Greece and other countries (Germany, France). He has also participated in numerous group exhibitions, international art events and sculpture symposiums in Greece and other European cities: Salon de la Jeune Sculpture (Paris: 1974-1976), Sixieme Biennale de la Sculpture Contemporaine, Museum Rodin, Paris (1974), Art Expo, New York (1980), 8th International Small Sculpture Triennial, Budapest (1990), International Symposium of Sculpture, Luxembourg (1999), International Contemporary Art Biennial of Arad, Romania (2009), etc.