"Group Portrait – Artists of our heart"
PRESS RELEASE
Title: "Group Portrait – Artists of our heart"
Opening: Saturday, May 4, at 12.00 "Ikastikos Kiklos Sianti"
(2 Vas. Alexandrou, behind the National Gallery)
Duration: May 4, 2019 – May 25, 2019
Ikastikos Kiklos Sianti has the honor of presenting a short history of silk screen printing in the form an exhibition of engravings created by significant Greek artists. The opening of the exhibition under the title "Group Portrait – Artists of our heart" will take place at our new premises (2 Vas. Alexandrou, behind the National Gallery), on Saturday, May 4, at 12.00.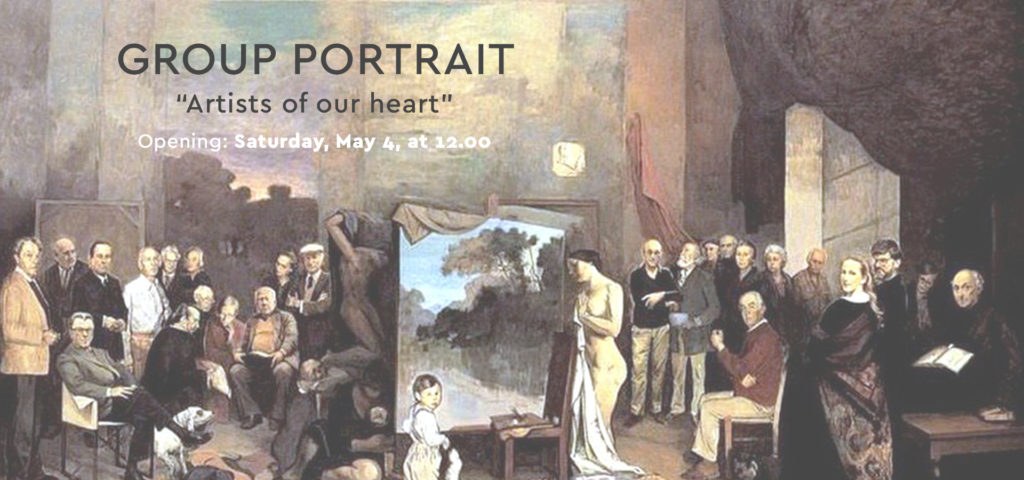 Visitors will have the opportunity of admiring 26 creations by artists whose work is still vibrant, even though some of their creators may have passed away. The exhibition "Group Portrait – Artists of our heart" presents etchings, silk screen printings and lithographs created between 1980 and 2000.
It includes works by Alexis Akrithakis, Antonis Apergis, Giorgos Varlamos, Spiros Vasiliou, Yannis Gaitis, Nikos Gikas- Hatzikiriakos, Panagiotis Gravalos, Kostas Gramatopoulos, Nikos Egonopoulos, Opi Zouni, Sarantis Karavouzis, Nikos Kesanlis, Kostas Koulantianos, Ioanna Mitsea-Malamou, Kostas Malamos, Dimitris Mitaras, Nikos Nikolaou, Kostas Pianaras, Paris Prekas, Valia Semertzidi, Giorgos Sikeliotis, Theodoros Stamos, Tassos, Panagiotis Tetsis, Yannis Tsarouchis, Chryssa.
During the opening day, Vasilis Stamos, creator of that period's first silk screen printings, will take visitors on a journey to the beginnings of the art of engraving. The exhibition also includes various photographs and video viewings presenting the silk screen printing technique.
Ikastikos Kiklos Sianti was established in 1982 and has always been a pioneer in promoting Silk Screen Printing. During the years, it has produced more than 3.000 silk screen printings created by significant Greek artists. Ikastikos Kiklos Sianti regards silk screen printing as a special form of art, commanding a significant amount of talent and expertise. It is the prelude to a private collection.