Art Educational Programs for Kids at Ikastikos Kiklos Sianti Gallery
Galleries and Education
During the last decades, many educational activities (educational programs, lectures, presentations etc.) are being organized in museums, revolving around the collections they are hosting. The developments in museology and the associated sciences, as well as the general extroversion of cultural institutions have led to the enrichment of educational activities. These practices are designed to approach a wider target group, as well as to cultivate specific understanding skills through entertainment. One can't help but wondering why private galleries should not be equally suited for such initiatives, since they are often similar to the halls of a museum. Nowadays, the terms "gallery education" and "gallery learning" are being used to describe an educational field which is centered on the wider appeal of visual art. Galleries are points of social interaction with the ability of satisfying various aesthetic needs. "Gallery education" addresses a wide group of people, ranging from the gallery's visitors to specific social groups like families, individuals of special needs, elderly people and so on. It encourages the artistic experience not only for the connoisseurs, but for initiates as well. Many museums and national galleries around the world maintain special educational departments for the management of various educational programs with the participation of artists, teachers and museum educators. They even go beyond the premises of museums and galleries, organizing tours to artistic studios and public spaces in order to keep up with contemporary developments, needs and the official educational systems.
Art is movement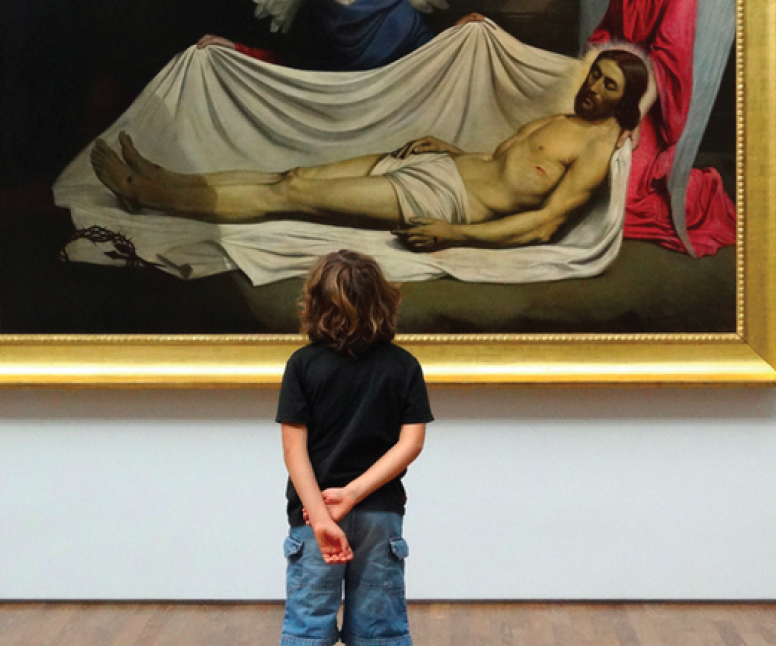 A pencil line, a brush stroke on a canvas, a musical note, a touch on clay, a stroke on a rock may, or may not be a chance event! It is the consciousness of the act that distinguishes the work of art. A single brush stroke as a result of a conscious choice, of experience, knowledge or
sentiment, an act expressing a particular life stance, the result of personal needs and worries, as well as the joys and sorrows of a human soul… It all comes down to a kind of spiritual restlessness, a movement of the body and soul… This is the generating force behind artistic expression. Reversing the path from a brush stroke to the human need which generated it, provokes an inner repetition of the creative act itself. It is a process leading to a better understanding, in coordination with the viewer's inner pulse. It is a process which moves his/her sentimental world. And what is art, if not the movement of a soul? Young children need support in order to move their bodies, just like they need support in order to move their souls. It may not be as immediate as the support needed for physical movement, but it provides the tools to open a personal path towards spiritual cultivation and coordination, the path towards emotional involvement with art.
Environments of a-typical education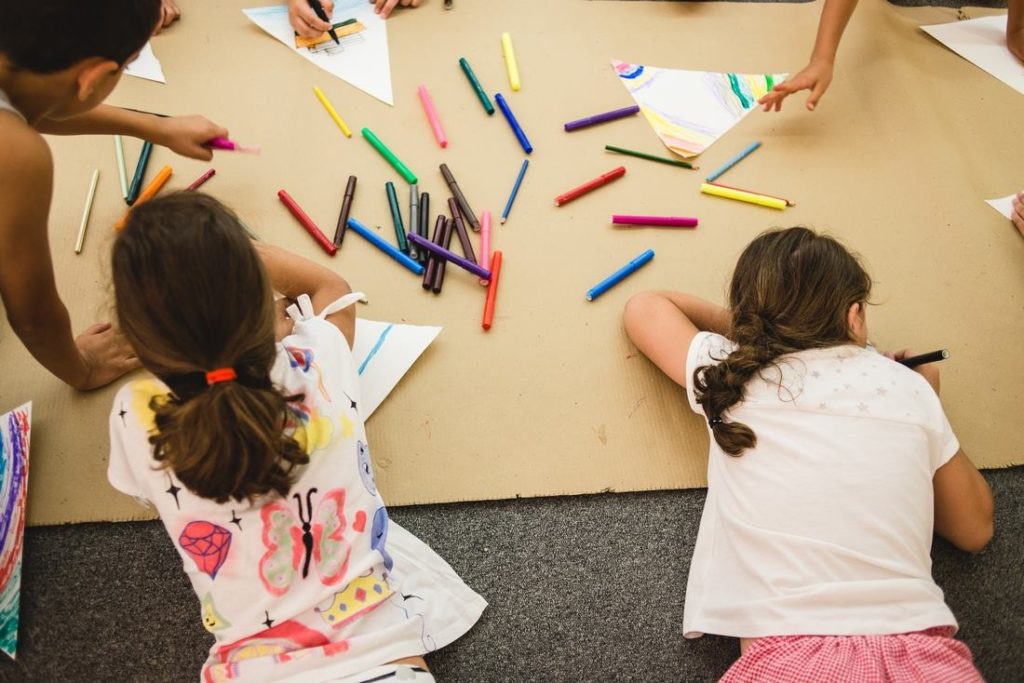 A human being's cognitive and sentimental growth is not only the result of the formal education he/she receives in school. Multisensorial stimuli can be provided by different kind of environments as well – theaters, cinemas, athletic facilities, even a simple walk in a forest,
or at a park. Unfortunately, urban environments do not provide the necessary proximity to nature, yet it offers many artistic stimuli. Museums, galleries, private and public collections – they all function as points of informal and a-typical education. "Informal education" is the lifelong learning process through which we accumulate knowledge, skills and opinions by everyday interaction with our personal environments, families, work, social interactions, through travels, newspapers, books, movies and so on. "A-typical" education is any organized, systematic educational activity outside the formal educational system (i.e. schools), aiming at specific educational goals and specific target groups (adults or children).
Goals and desired results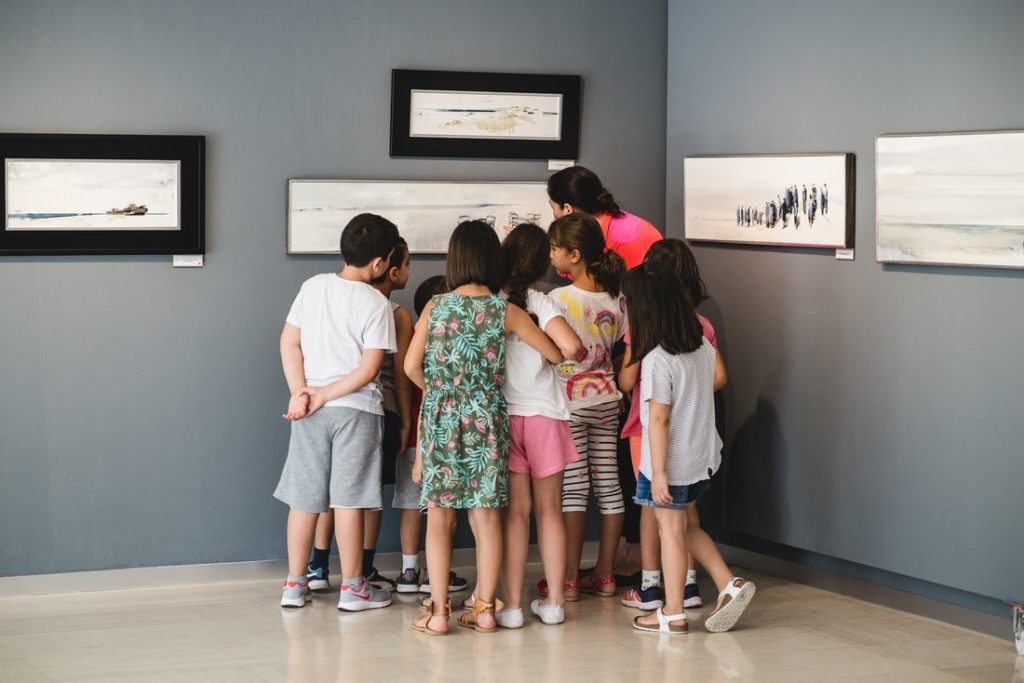 What is the educational role of a gallery? By providing the necessary tools and vocabulary in order to answer the artistic calling, it promotes visual culture by cultivating the viewer's sensory abilities. By encouraging him/her to explore his/her own artistic flair, it unlocks his/her artistic creativity. Especially in early ages, the familiarization with space and its functions, with the artists and the gallery personnel can build a solid relationship with art, based on understanding. It is a process which promotes culture in general.
Recorded results have shown that:
– Young people between the ages of 16-25 have gained new skills, leading to artistic practice.
– Children and educators alike have infused creativity into the wider educational
program, promoting education, mathematics and social intelligence through art.
– Elderly people who visit galleries gain a better quality of life by reducing loneliness and social isolation.
– Educators have acknowledged the worth of gallery education in the classroom, further cultivating a precious relationship with galleries and artists.
Preconditions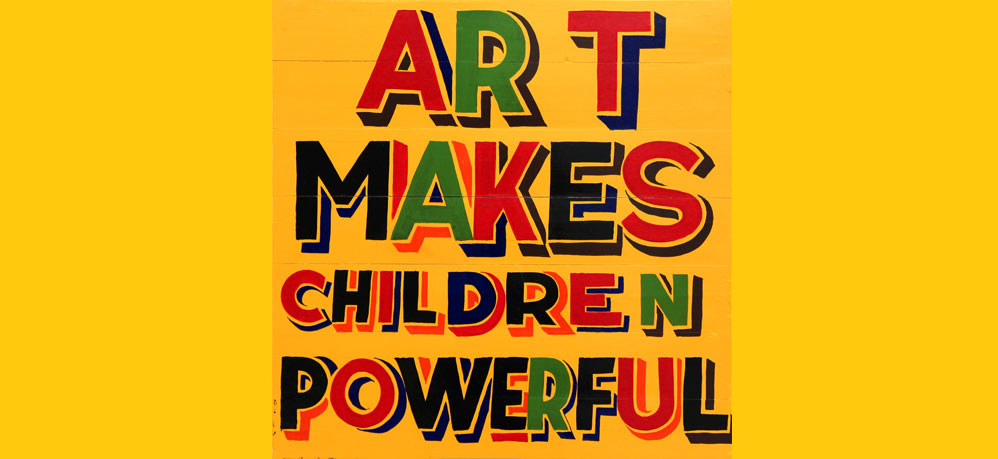 The planning and execution of such educational programs need specialized personnel, equipped with the necessary scientific background, as well as the empathy which will make them the connective link between the public and the artist. Of course, such processes take time and it is imperative that everyone shares this educational vision. The close collaboration between galleries and educators will ensure the continued participation in similar activities, in order to achieve the above mentioned results. Parents are our most precious allies! They are the ones who will inspire their children to widen their personal horizons. They are the ones who will perceive their child's talents, empowering and cultivating them.
Popi Geogopoulou
Museologist, Museum Educator, MSc.